Quality
Sustainability looks good on you
We take responsibility: for our customers, our employees, the producers of our products, and the environment. That is why we prioritise sustainability and quality when producing our clothing.
Quality by Takko Fashion
Fashion should be fun and be able to handle the challenges of daily life. That is exactly why quality is Takko Fashion's top priority. It is important to us that our clothing be affordable while meeting high quality standards. We thus introduced our own quality label, "Quality by Takko Fashion".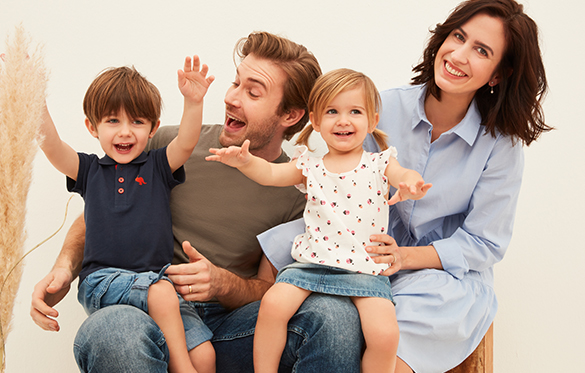 Safety at a glance
"Quality by Takko Fashion" stands for the special feel-good quality of our products.
Our quality seal is an easy way to see which of our products especially fulfil our quality standards. Look for this logo: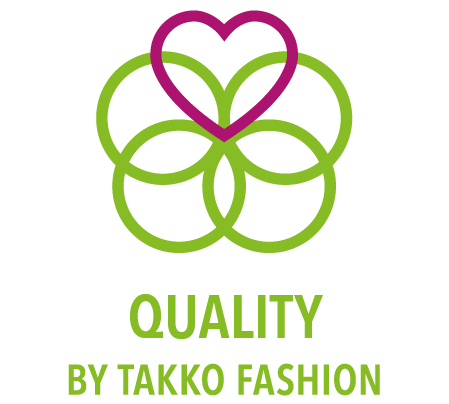 These are our quality guarantees for all products that bear the "Quality by Takko Fashion" label:
Deliberately selected resources:
Our goods are made from carefully selected materials, preferably natural materials like cotton.
Systematic pollutant inspection:
We perform our own pollutant inspection, and also commission independent, external institutions to conduct tests.
Comfortable fit:
Thanks to feel-good materials and fit checks, our products are very comfortable to wear.
Clearly defined social standards:
We obligate our partners and suppliers to follow the legal safety and workplace requirements when producing our goods.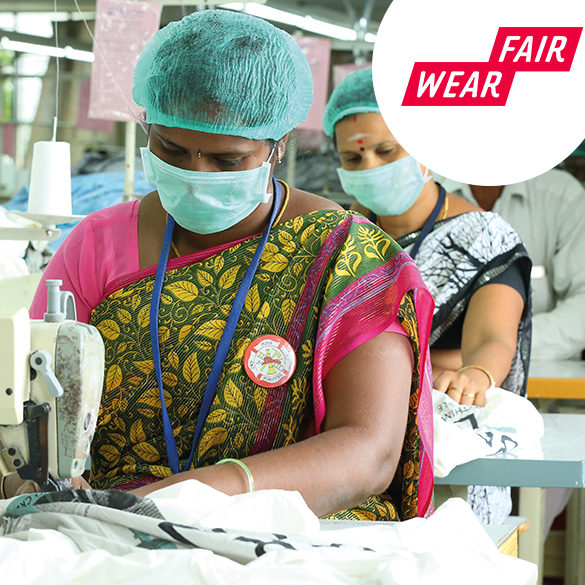 For improved working conditions in textile factories
It is very important to us that our products are exclusively made in inspected and safe factories, and that the workers at the production sites are treated fairly. As a member of the Fair Wear Foundation, we have been committed to improving working conditions in textile factories that produce for us for years, and we regularly allow this dedication to be inspected. Our annual Sourcing Report publicly discloses, among other things, which improvements we have been able to make in the factories and what our further objectives are.
You can learn more about the Fair Wear Foundation at: fairwear.org


For sustainable cotton production
Our clothing should be made in the most ecological way possible. As a member of the Better Cotton Initiative, we are committed to sustainable cotton production. The BCI shows farmers and their employees how to save water and reduce the usage of pesticides to a minimum, among other things. The BCI also provides training on the topic of "workplace safety".
For more information, please visit: bettercotton.org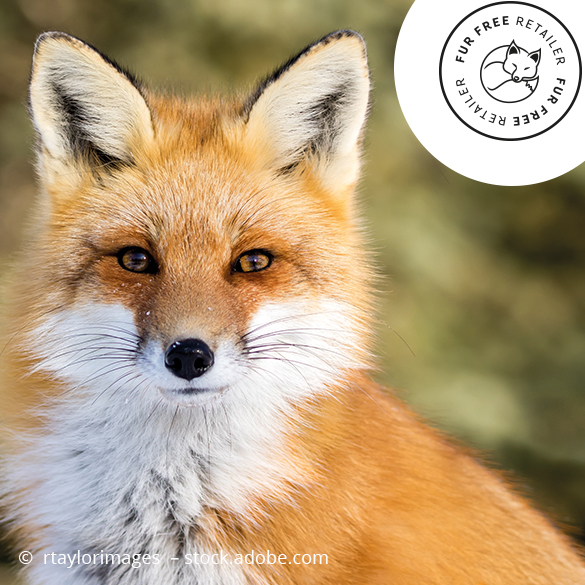 For animal welfare
Our clothing and our accessories are 100% free of animal fur. That is why we joined the Fur Free Retailer Program, in the interest of animal welfare. The leading global initiative for distinguishing fur-free companies shows customers from over 25 countries which producers of fashion products observe the principles of animal ethics.
You can learn more about the Fur Free Retailer Program at: furfreeretailer.com


OEKO-TEX® Standard 100
Behind this trademark is a globally cohesive, independent inspection and certification system for raw, intermediate and end textile products at all processing levels, as well as the equipment materials used for this. OEKO-TEX® Standard 100 was introduced in 1992 and encompasses an extensive and strict set of measures for the inspections. Every component of the tested products must pass each of the OEKO-TEX® Standard 100 tests in order to be certified. The OEKO-TEX® pollutant tests are based on the respective purpose of the textiles and materials. This means that the more a product comes into contact with the skin and the more sensitive the skin is, the stricter the human-ecological requirements that the product must meet. Products for babies and small children thus have the strictest requirements.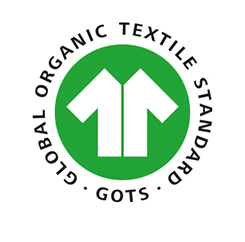 GOTS (Global Organic Textile Standard)
GOTS is the world's leading standard for ecological and socially responsible textile production. Certified products must meet strict environmental requirements along the entire textile production chain. Adherence to social criteria is also monitored. In order to obtain certification, the textile products must be made at least 70% from biologically produced natural fibres. If chemical additives are used, such as dyes, these must meet certain environmental and toxicological criteria.